07.02.2023
The Swedish fashion chain H&M will lease the currently largest warehouse space in the Czech Republic in Panattoni Park Cheb. The transaction will surpass in size the newly opened distribution centre of Amazon in Kojetin, which was also built last year by the developer Panattoni. The park is owned by the Czech investment company Accolade.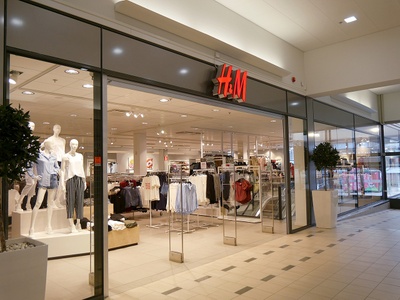 The lease agreement for a distribution centre of almost 250,000 sqm is the largest lease agreement signed in the Czech Republic so far. The signing was to take place between Panattoni, Accolade and H&M last summer. The preparation of the distribution centre, which is also the largest logistics building in the country, will take almost three years and will be completed by the end of 2025. The height of the building will reach up to 20 metres in certain parts, which is significantly above standard for logistics buildings. The new distribution centre in western Bohemia will thus become one of the largest centres for H&M, which expects its construction to make the distribution of goods in the southern part of the Central European region more flexible and efficient.
The Swedish fashion retailer plans to reduce its carbon footprint to zero by 2040, and the building will therefore be subject to the strictest environmental standards. The construction will not use PVC and the roof of the building will be covered with solar panels. It is estimated that the distribution centre will create over 1,000 jobs, thereby boosting the economy in a region which has one of the highest unemployment rates in the Czech Republic. 
The project falls within the industrial fund of Accolade, which has assets worth more than CZK 34 billion and covers an area of more than 1.5 million square metres. It ranks among the largest industrial funds in Europe and, in addition to the Czech Republic, owns industrial properties in the Netherlands and Spain. 
Panattoni Park Cheb currently covers an area of more than 181,000 sqm and other tenants include companies such as Tchibo, DHL and car parts manufacturer BWI. Almost 107,000 sqm can now be made available for new tenants. In the vicinity of Cheb there is also Panattoni Park Cheb South offering up to 72,000 sqm or CTPark Cheb with 19,000 sqm available. The attractiveness of Cheb as a logistics centre is enhanced by its easy accessibility to the D5 motorway and its proximity to the German border. The Prague-Nuremberg railway corridor also passes through the town. 
Source: E15, H&M